Gosh! time flies so fast... and now its already SUMMER!
But the weather is really erratic.. the day would start a bright sunny morning that gets soo intolerably HOT during midday then suddenly.. the you'll be surprised to see dark sky and in the blink of an eye, here come raindrops falling.

Last holy week, our family didn't spend it elsewhere but home.

Uhmm i am not earning much from serving the ads in the sidebar but just this week I got hired for a new job. Ahh all those grueling past weeks applying for jobs and waiting for phone calls has been worth it. Last Monday i was called for an interview (written and oral) i felt like a student having a thesis defense in front of the panel of judges, there were 6 others aside from me vying for the position.

I am really excited, it's past midnight yet i can't sleep. Im kind of scared i might not wake up early. Have to travel at 4AM so i can reach the office by 9AM . Yup! its far from where we live. I have to ride a bus and then a ferry boat for 30min to get to the other island and then transfer to another bus again. I will have my job orientation at 9Am today.

With this new turn of events, I would have to relocate and for the time being i won't have an internet connection unless they would give me a wi-fi laptop.ü
I know, i will have an internet withdrawal syndrome big time!
No more overnight watching videos at Youtube, gawking (and drooling ..) over cute Korean and other cute asian boiz!
=(

No more Super Junior, DBSK, Fei lun hai... for sometime.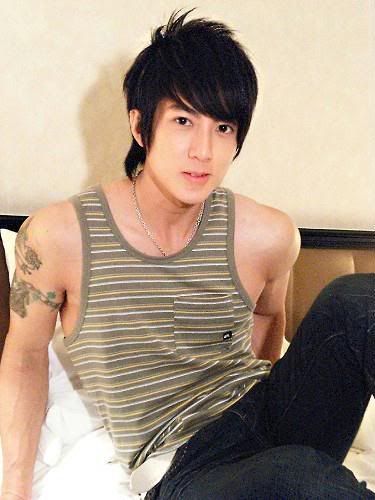 I just finished watching Hana-Kimi Taiwanese version and i can say Wu Chun is love! :-]
Me and my youngest sister are gong gaga over him now! Hana-Kimi is soo funny.. hard not to love him there.



Currently listening to Sungmin's Chunji Radio.. Thanks LoLa for the how -to tips =)



Hunky Wu Chun!